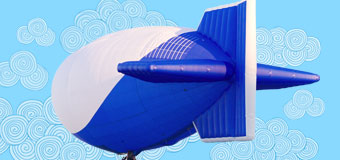 The use of Unmanned Air Vehicles (UAV) has proved to be very efficient. They not only save the pilot from being placed in harm's way but the expense is much lower. There are uses of UAV's that have been identified. An example of one of those uses would be to observe a forest fire to provide information so the Forrest Service can determine the best way to fight the fire.
Design a small UAV to carry a cargo through two gates, see below, drop a payload and return to the starting point. This is an initial proof of concept prototype. You must design and build, at a minimum, the propulsion and control system for the UAV yourself. You cannot purchase and modify an existing commercially available vehicle. The device must be able to maneuver around and through obstacles, change height, and pass through a hoop for sizing.
A hoop approximately 0.71-m (28-in) in diameter will be used by the judges to limit the size of the vehicle. It is radio controlled.
2014 Problem Statement
To post 2014 SDC related questions, please register on
http://community.asme.org
, create your profile, and then use the link below to post your question. If you have already registered, proceed directly to the following link to post your question.
https://community.asme.org/student_design_
competition_teams/f/6255/t/708.aspx